GPS Training Services
GPS offers high quality services through the latest Technology equipment supported by a highly qualified staff of inspectors. supervisors and management with more than fifteen years experience, all are qualified and certified in all phases of inspection in accordance with BS , ASME, ASTMI ,DS-1 and API specifications.

GPS also providing Nondestructive testing training according to ASNT, providing preparation for API Exams, Explosive Proof according IEC, preparation for CWI exam, and preparation for level III exam According to ASNT.
Courses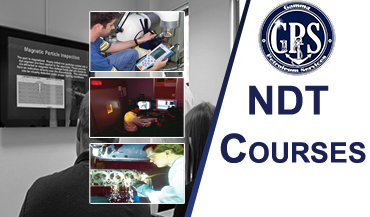 NDT Courses
• Inspection & NDT Fundamentals
• Visual Inspection (VT) level I & II
• Radiographic Testing (RT) level I & II
• Ultrasonic Testing (UT) level I & II
• Magnetic Particle Testing (MT) level I & II
• Dye Penetrant Testing (PT) level I & II
• Eddy Current Testing (ET) level I & II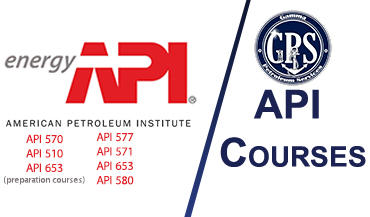 API Courses

• API 570 Authorized Piping Inspector 
  preparation course
• API 510 Authorized Pressure Vessel Inspector 
  preparation course
• API 653 Authorized Tank Inspector 
  preparation course
• API 577 Advanced Knowledge in
  Welding inspection & Metallurgy
• API 571 Advanced Knowledge in 
  Corrosion Damage mechanisms
• API 580 Risk Based Inspection
• API 579 Fitness for Service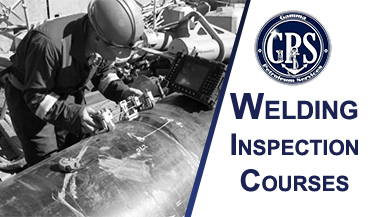 Welding Inspection Courses
• AWS/CWI Certified Welding Inspector 
  Preparation Course
• TWI/CSWIP 3.1 welding Inspector
  Preparation Course
• TWI/CSWIP 3.2.2 Senior Welding Inspector  
  Preparation Course
• Welding Technology & Processes
• Welding Inspection & Measurements
• Welding Metallurgy & Heat Treatment
• WPS, PQR, WPQ Overview & preparation 
  and  Electrode Selection
• Material Selection, Receiving and review 
  of Mill Test Certificates
---
Codes and Standards Courses
• Codes, Standards & Specifications
• ASME B31.1 Power piping Design,Fabrication & Inspection
• ASME B31.3 Process Piping Design, Fabrication & Inspection
• ASME VIII Div.1 Pressure Vessel design, Fabrication & Inspection
• AWS D1.1 Structural Steel Welding Code
• API 1104 Pipeline Construction
• ASME IX welding Procedure & Welder Qualification Code
• ASME V Non-Destructive Examinations Code
---